Peio Valley
Park Information Point in Cogolo
At the Information Point in Cogolo, where brochures and publications edited by the Park are available, the staff give our visitors useful information about proposals, programmes and activities of the Park.
You can also buy gadgets and souvenirs about the Park.
At the Park Information Point in Cogolo it is possible to rent free of charge the rucksack to carry children during the excursions discovering the Park. Ask for information, security deposit € 10.00.


Times of opening:
7-8-9-15-16 December, every day from December 20 to January 6 (except on December 25 and January 1)
saturdays and sundays from January 7 to April 7
9.00h-12.00h and 15.00h-18.00h
Info:
0463-909773 - e-mail:
cvpeiostelvio@provincia.tn.it
Piazza Municipio, 4 - Cogolo di Peio (TN)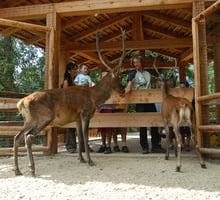 Observe red and roe deer at a close distance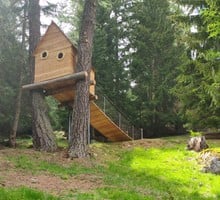 The wood of capercaillies